The frozen meals we'll be reviewing ahead are healthy, cooked fresh and then flash frozen, and finally delivered straight to your door.
We understand cooked fresh and flash frozen may sound counter-intuitive. Read What Does Flash Freezing Foods Mean and Is It Good for You to better understand.
There are many meal services delivering frozen meals that speak to a host of diets and nutritional goals. We're talking everything from frozen keto meals to frozen vegetarian meals to frozen meals customized especially for pre-diabetic men or menopausal women.
OUR TOP FROZEN MEAL DELIVERY SERVICES (2020 UPDATED)
Product

Benefits


#1 bistroMD


(Editor's Choice)




Registered-Dietitian designed meals
Portion controlled, easy to heat frozen meals
High-quality ingredients, free of chemicals and additives.
Cooked in small batches
Ingredients and nutrition fact transparency


#2 Diet-to-Go


Portion-controlled meals helps you not overeat
Meals include sides, desserts, and condiments so no additional shopping is needed and you can stay on track
Free access to a health coach, and friendly advice anytime by phone/email.


#3 Home Bistro


Any order over $149.99 is shipped overnight for free
no subscription or a membership required to order meals
Restaurant-grade food


#4 Veestro


Delicious plant based meals at affordable prices
Meal program helps in healthy weight loss and maintance
Long term consumption of these meals may result in immunity boosting and help lowering risk of chronic diseases
Get dinner on the table in 5 minutes


#5 Paleo On the Go


Makes eating Whole30 AIP meals easy and convenient
37+ Whole30 entrees and snacks to choose from so you won't experience menu fatigue

The specifications are endless, leaving you the diner tasked with determining which program best reflects your needs and/or goals.

For those with their hands full, frozen food comes in handy.

A frozen food delivery service makes it easy to eat a diet rich in vegetables, fruits, whole grains, and healthy meat. You don't have to spend a fortune or watch your food spoil before you even get the chance to eat it.
What is a Frozen Meal?
Frozen meals may sound unhealthy and that's perhaps because back in the years or yore, frozen meals were unhealthy!
They were pumped with preservatives and additives or were fat and sodium laden. Or many old school TV style dinners consisted mostly of processed starches and mystery meats.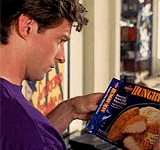 Regardless, where these dinners won the masses was that they were convenient.
You'd come home, pop a frozen entree in the microwave, nuke it and zoop! Dinner was served!
But what if we told you you could still have that convenience without all the bad stuff?
Food industry innovations have been taking our society by storm. There are now frozen meal delivery options that also meet any other dietary requirements.
Are Frozen Meals a Good Match for You?
Frozen meals are great for those who are constantly on the go. This is because you can pack a meal and heat it when it's convenient. You can have something healthy and tasty waiting for you in the freezer when you get back home.
We'll be upfront, many of the frozen delivery programs we've reviewed cost more per meal than what you can buy at your grocery store. So what you save in time, you won't save in money with these.
But you may be saving your health from deterioration.
Most, if not all, the meal programs we have on our list were created with nutrition, health challenges, and goals in mind. These meal programs provide people with healthy frozen alternatives for their busy lifestyles. And what's more, most of these meal programs are highly customizable.
Buying frozen meals in the grocery store may seem like a convenient and cheap option. However, the nutritional value and taste factor don't come close to comparing with that of frozen meals prepared by chefs.
What to Look for in a Frozen Meal Delivery Service
Before making your decision, however, there are a few things you should look for. This will guarantee that you'll be happy with your food and customer experience.
Establish a budget that will work for you. By knowing how much you can afford and what you cannot afford, you'll be able to filter out any expensive options that aren't realistic to you.
Have a good idea about what you're willing to commit.
Some services offer weekly or monthly plans, while others have a more flexible, pay-as-you-go structure.
You may be able to find better ideas for subscriptions or bigger commitments, but when you're just trying out the options, it's a good idea to go slow before you commit to something fully.
How It's Delivered
For frozen food specifically, you'll want to pay close attention to how the food is packaged and delivered in order to keep it cold and fresh before it gets to you.
Vacuum sealing is a great way to keep air and moisture out and retain shape and texture of food even through transit. Some delivery options may include ice packs or gel packs, but the coldest ones will include dry ice.
Depending on how long the delivery will take to get to you, what kind of transit service is being used, and what food you're expecting in your package, you'll know what will work best for you.
Research what meals are provided. Pay close attention to the kinds of meals offered by each service.
With that in mind, here are our prepared meal delivery reviews for the best options out there right now.
Best Frozen Meal Delivery Services
1. bistroMD
OK, Y'all let's get one thing straight. BistroMD–though healthy and frozen, doesn't look anything like the alleged health meals you may be accustomed to seeing in the freezer section of your grocery store.
These are REAL meals, with real proteins and vegetables full of color and poised to speak to a wide rage of dietary needs and lifestyles.
In fact, this is why we' re such huge bistroMD fans.
Their program has multiple plans that have menus specifically designed to meet the nutritional needs of women and men, to vegetarians, gluten-free eaters, people experiencing menopause, people who need diabetic-friendly and/or heart healthy meals, and those of you looking to lose and manage weight.
And though they offer multiple plans, if you can't find one best suited to your health concerns or lifestyle goals, their member services team can create a customized program just for you. if you contact them at 866-401-DIET (3438) for more details.
These are customized physician-designed diet food plans for women and men but they don't look or taste like bland hospital food. The meals–powered by the science of metabolism correction–actually taste food!
What's on the menu
The dishes you'll receive will depend on what meal plan you opt for. Regardless, every plan offers breakfast, lunch, dinner and even snacks.
You'll be able to choose from over 150 delicious chef-prepared meals that are ready to eat in 5 minutes or less.
Each of the entrees contains a scientific balance of complex carbohydrates, vegetables, whole grains and fiber along with lean protein and healthy fat ratios all tailored to your program.
The weight loss plan might have offerings such as caramelized mushroom and onion frittata, lasagna with garden marinara, and espresso fudge bites for snack or dessert.
The heart health menu has items such as grilled salmon and Mediterranean-style chicken with veggies while the vegetarian menu has deliciously stewed lentils and roasted tofu.
Menus are quite varied which means you won't be challenged by menu lethargy.
After you have placed your order, bistroMD's Registered Dietitians build a custom meal program for you. But don't worry, its not as if you won't have any autonomy to choose what you receive.
You are able to view your menu in advance and customize your individual entrees for breakfast, lunch, and dinner.
How it works
Here's how it will go down:
You will select a plan that works for your dietary preferences and your schedule
You will then complete an order through bistroMD's secure shopping cart and will immediately receive a confirmation email with tracking number so you know when you're meals will arrive (no worries, you don't need to be home to receive them)
You wait 2 to 5 business days for your meals to arrive via FedEx Ground (Every program is shipped on dry ice using FedEx ground so your frozen meals remain, well, frozen!)
You'll get your meals and organize them in your freezer
Reheat and eat as desired
Why it's our number 1
BistroMD is our number one choice for frozen meals because they are healthy and delicious and though not cheap in a vacuum, considering what you get in terms of nutrition and convenience, we'd say this is meal delivery service gives quite the bang for your buck!
OR
---
2. Diet-to-Go
Simply put, and in their own words, Diet-to-Go is chef prepared meals delivered weekly. But they're so much more than just that.
Like bistroMD, Diet-to-Go has been around for decades now so they've had the time and experience to fine tune their services.
They have an accolade that no one on this page has and that being rated number one by the food experts at Epicurious as having the tastiest food in the diet delivery category.
What's on the menu
Diet-to-Go provides you with four menu from which to choose from:
Balance Menu: Calorie-controlled and nutritionally balanced, its also controlled for sodium,
carbs, fat and cholesterol
Balance Diabetes Menu: Perfect choice for pre-diabetes or diabetes —
controls blood sugar naturally and also controlled for sodium,
carbs, fat and cholesterol
Keto/Carb30 Menu: Carb-restricted plan which replaces carbs with fat;
only 30 net carbs per day, on average
Vegetarian Menu: Calorie-controlled and nutritionally balance, controlled for sodium, carbs, fat and cholesterol; Protein sources include dairy, eggs, beans and some soy
It certainly doesn't offer as many menus as bistroMD (which is why we have it in the #2 spot); still so, it covers enough bases that it warranted our review and…did we mention that their food is actually tasty?
Also worth noting is unlike other delivery plans, Diet-to-Go is all-inclusive meaning their meals come with all the sides and condiments needed.
How it works
Diet-to-Go meals are made fresh, flash-frozen, packed on dry ice and shipped in large Styrofoam coolers to you weekly.
Diet-to-Go frozen meals can be kept safely in the refrigerator for up to 7 days from receipt and be frozen up to 30 days.
Why it's our (close) runner-up
Though the name seems to imply that this meal program is best suited for people who want to go on a diet, really we feel this program is more a lifestyle versus a diet in the sense of regimented or dull or what is conventionally perceived as "diet food."
Everything is heart healthy which stands to benefit everyone man or woman and whether you're vegetarian or not.
The menu is diverse and delicious and we felt satiated. This company aren't trend setters nor are they trying to be. They've been around for twenty plus years, they know what they're doing, and they certainly know how to get customized and tasty meals on your table.
Our advice? Give it try.
OR
---
3. Home Bistro
Home Bistro started out as a small meal delivery service in New York but has grown into a national service option that delivers healthy, nutritious, and delicious options to consumers in a unique way.
What makes Home Bistro so special is that they make everything fresh and then flash freeze it so that it maintains that freshness all the way to you.
The company's chef hand-selects all the ingredients, and they only work with certain meat suppliers that treat the animals humanely, keep them free of harmful additives, and maintain a close relationship with Home Bistro itself.
What's on the menu
When choosing what will be on your menu, Home Bistro gives you tons of options.
Pick from heart-friendly, healthy gourmet, gluten-free, diabetic-friendly, vegetarian, cancer support, lower sodium, low-carb, and paleo.
From there, you can also choose your meals, combos, "superbowls" and more. Some examples of the meals you might enjoy include:
Lemon Caper Piccata Steak with Gratin
Chianti Braised Short Ribs with Rice
Zesty Tofu Vegetarian Feast
Tunisian Shrimp with Cannellini Beans
Pecorino Romano Turkey Kabob
The best part about this meal delivery option is that they allow you full control of what food you'll get delivered.
Some services come with predetermined meals, but not this one. There's no set price you pay, so you can select only the amount of food you're able to afford.
How it works
To enjoy Home Bistro, you first must sign up for an account on their website. Don't worry, it's free. Then, select the meals you want or let them choose. Simply add to cart and start waiting for it to arrive!
Why it's on list
Home Bistro is on our list because of two things: the mouth-watering selection of savory entrees prepared by an executive chef, and the quality of fresh food via flash freezing.
OR
---
4. Veestro
Veestro will bring vegan frozen meals delivered to your door.
These pre-made, flash-frozen meals are full of all organic ingredients and prepared by chefs in Los Angeles.
They also carry along the labels of fully plant-based, organic, and non-GMO (for those who are looking for those aspects in a meal plan.) Read our full Veestro review.
For better guidance in reaching whatever goals you may have, Veestro allows you to choose a goal (from options like weight loss or gluten-free) and will create plans that follow that path.
This creates a program that's hyper-tailored to you, to produce the results you're looking for in easy frozen meals delivered to your door.
What's on the menu
Because Veestro is an all-vegan meal service option, there will be no featuring of dairy, meat, or any other animal byproducts. However, there are still tons of mouth-watering flavor profiles and meal options to enjoy.
Meals will vary but you may see options like:
Breakfast oatmeal pie with berries
Country Fried Vegan Chik'n
Raspberry Cheezcake (made with Tofu)
A selection of fruit and veggie juices that include options like the"Spring Into Action" juice (ingredients: celery, pineapple, green apple, basil, and sachi inchi powder)
How it works
Every Veestro meal is made by the team in Los Angeles, California, frozen, vacuum sealed, placed on dry ice, and shipped throughout all 50 United States via FedEx shipping.
Simply go online, purchase your meals (whether a la carte of in a money-saving meal pack) and the delicious goods will be sent to your door in absolutely no time.
Why it's on our list
Veestro earned its spot on our list because it creates an accessible space for vegans or strict dieters to find convenient meals that don't cost a fortune and don't disrupt their busy lives.
In addition, the quality of the food and flavors it offers is notable for even the biggest meat-eaters, making it an attractive offer for anyone looking for prepared meals delivered to your home.
OR
---
5. Paleo On the Go
Paleo On the Go is serious about their process, which guarantees a tasty and healthy bite every time. They source their food meticulously, handcraft the meals in their kitchen, freeze and send them to you as quickly as possible. Get a detailed account of their meals and services by reading our Paleo On the Go review.
They're dedicated to meals that are safe for those following a paleo diet or those fighting through the autoimmune protocol portion of the paleo diet.
What really gives Paleo On the Go our trust is their utmost dedication to the purity of their process.
They personally visit and build close relationships with the local farms that provide their ingredients and create all meals in a facility completely free of dairy, soy, gluten, grains, pastured meats or GMO ingredients.
What's on the menu
Paleo On the Go offers more than 50 selections at a time, so you'll never get bored. Choose from things like:
Apple Cinnamon Paleo Pop Tarts
Asian Chicken Burgers with Fried Rice
Butternut Squash Bisque
Elk Burger with Wild Mushrooms
Grass Fed Beef Bone Broth
Organic Collard Greens with Smoky Bacon
How it works
You can select either individual meals or save on chef-selected monthly bundles.
Plug in your zip code while in your shopping cart to estimate what your shipping will be, and check out! You gain rewards points for every purchase, and those can later be redeemed for extra meals or goodies!
Why it gets a shout out
Paleo on the Go gets a shout out for it's highly-tailored options, unique rewards program, and dedication to sourcing and food processing.
OR
---
6. Magic Kitchen
Magic Kitchen really is magical when it comes to its services. While it's an attractive option to busy parents, those who simply prefer not to cook, or frequent travelers, it's also tailored as an option for senior meals.
Because keeping a healthy, nutritious diet is so important as we get older, but cooking in a kitchen often gets harder, Magic Kitchen makes it easy.
With chef-inspired frozen meals, pre-prepared and ready to heat and eat, there's no more stress in keeping a balanced senior diet.
They even believe in their meals so much, they offer a complete replace or refund policy. This means that if you didn't like one, they will either get you a new one at no cost or refund the full price of what you paid.
What's on the menu
Magic Kitchen has multiple menu options, including a la carte shopping, MK signature meals, or senior meals.
Some bundles come with pre-chosen dishes, but Magic Kitchen lets you see what comes in each bundle before ordering so it's not a surprise when the box arrives.
On the other hand, all a la carte options are hand-picked by you. Some entree or side options available to you include:
Chicken and Rice Vegetable Soup
Carrot Zucchini Walnut Muffins
Verdura Gourmet Flatbread with Kalamata Olives
Beef Bourguignon, Brown Rice and Broccoli
Roasted Pork with Barbecue Sauce over Southwestern Rice and Mixed Vegetables
Beef Pot Roast with Red Wine Sauce over Noodles with Carrots & Green Beans
Cinnamon Raisin Bread Pudding with Caramel Rum Sauce
French Green Beans with Mushroom and Cream Sauce
How it works
The shopping on this site is a bit more difficult.
There are a few technical things that might make it a bit more difficult. However, once you get all your food loaded into your cart it's not too bad.
You can choose to simply check out what you've selected. Or you can sign up for their meal program to get recurring food without a commitment or contract.
Why it gets a shout out
While the reviews for Magic Kitchen aren't overly impressive and the cost is higher than most of the other options on this list, it still can be a good solution for seniors.
Anyone looking for meals that will satisfy nutritional guidelines and won't be too difficult to prepare will benefit. Therefore we've included Magic Kitchen on our list in the bottom spot.
OR
---
7. TrueFare
True Fare's a meal delivery service that went from focusing on creating yummy, frozen paleo food to then creating frozen food delivery plans that fit keto, Whole 30, paleo, and other diets.
True Fare saw that there was a need in the home meal delivery services industry (mainly because of rapidly growing trends) for more options that are accessible to even the strictest eaters.
They then created a solution that offered a variety of options, an affordable price, and full satisfaction of already-strict diet rules without losing flavor.
Because of True Fare, those who are looking for a meal delivery service that brings diet-compliant frozen food straight to your door have a place to find it.
What's on the menu
When you order from True Fare, you're going to receive a variety of healthy, delicious frozen options to choose from in your meal plans.
Some examples of the menu items include:
Sausage breakfast skillet with peppers and onions
Slab of TrueFare Bacon (customers say this is a game-changer)
BBQ Chicken with Delicata Squash and an Organic Cabbage Slaw
Chicken soup with summer vegetables like zucchini and squash
Curried pork meatballs with a side of vegetables
Almond Butter packets to keep you fueled in-between meals
How it works
Getting gourmet frozen food delivery with True Fare is simple.
All you must do is visit their website, browse their meal package options and a la carte selections, pick what catches your eye, and check out your shopping cart.
After a few days, TrueFare will deliver your meals to you flash-frozen (perhaps fresh in some cases!) and vacuum-sealed packages for the freshest state of food you could hope for.
You can choose how often you want these deliveries to come, and the rest will come together on its own.
Why it gets a shout out
We're giving True Fare a shout out on our list because it's a great option that not only supplies delicious, long-lasting frozen food, but it also meets the needs of some of the strictest diets. People adhering to these diets run into so many roadblocks trying to make these diets work, and True Fare is making it easier.
The best part is that you don't have to follow these diets to be able to enjoy True Fare. The quality of the ingredients makes this one of the best tasting healthy frozen meals. No matter what your preferences are.
OR
---
So, Should I Give it a Shot?
Stop. OK, before you go any further in your reading, let's clear up any misconceptions you may have as to what frozen meals we're reviewing here.
We're not talking about those pitiful meat and potato frozen TV dinners. Let go of that image.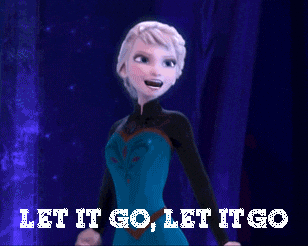 (Come on, you don't really think we wouldn't put in a Frozen reference when reviewing the best frozen meals, did you?)
Want to try frozen delivery service but weren't sure where to start? Hopefully, we've sent you in the right direction. There are so many healthy frozen prepared meals on the market. Whichever you choose from this list, you can ensure a long shelf life and high quality of ingredients.
With our top choice bistroMD, you can customize your meal plans to meet your needs, get customer support throughout your healthy eating journey, and enjoy all they have to offer with no commitment.
The utter convenience of home delivery and a low price that can work into most household budgets makes eating easier.
Whether you're looking for a frozen diet meals option because of time, convenience, or health, there is a microwaveable meals delivery solution that will meet your budget and change your life.